I'm using this blog entry as a sort of log detailing the events of the last two days... and I will also

update this entry

when or if there are further developments. That way I have a record of sorts, and maybe this will be useful to anyone else who is contacted by these jerks.

Wednesday, July 8, 2009


I got a rather odd message this morning on my voicemail, and my MIL received a similar message (for me) on her voicemail. I returned the call, and what happened struck me as not quite right...

I returned their call after they left messages on my phone and my mother in law's phone. I thought it was odd that they asked for me by my maiden name (I've been married for over three years) yet called my mother in law's home. I never lived with her, had mail sent to her home, or used her as a reference or contact under my maiden name. The man that answered my call asked for a reference number, which the caller, a Miss Harris, did not leave in either message. He then asked for the phone number they called, and I provided mine. He asked if my name was Cheryl ******, and I told him that yes, that had been my maiden name. He did not ask for my married name, and I did not offer it. He said that he was with a collection company that was now the owner of a credit card debt that I owed to a Bank of Marin. I vaguely recognize that name -- if I owe them money, the debt has to be at least 8-10 years old. I stated that I would need to see something in writing before doing anything about it. He said that a letter was sent to me and gave a PO box address that I don't recognize (could have been one of mine, though, I've had a few.) I informed him that I didn't recognize that address and was not reachable there. He said that if I did not respond to that letter, they would report the debt (which he said was a little over $1100, because of interest and fees) to the IRS as unreported income, and that I would have to pay fees and penalties on that amount to the IRS. I stated again that I would have to see in writing what he was talking about. He grew audibly angry/frustrated and informed me that this had been on my credit report for a long time, and that I should have seen and cleared it up by now anyway, that he was "trying to help clear this up," and that the "gentleman talking in the background" was not going to help me clear this up. (I assume he meant the background noise from my kids and the TV, as there was no gentleman in the background talking) He reiterated that I would have to pay the IRS "heavy fees and penalties," then stated that he could not help me as he could not hear me (he hadn't paused long enough for me to say anything and was speaking in a very angry tone of voice) and that if PO Box ##### was not my address, he could not help me. He then hung up on me. He never said his name or the name of the company.



Later that evening:



I love the internet. Seriously.

I just pulled up my free annual credit report from all three agencies. Nowhere is there any credit card debt for 1100, or even anything close. (most of the debt I do have is medical.) I also googled the phone number that they had me call, and it came up (on a couple of caller complaint boards) as being attached to a company called CRA. A company called CRA pulled a credit report on me yesterday. But no record of any kind of debt with them whatsoever.

I'm not sure what all that means, but it's fishy.

Action taken: Looked up
Fair Debt Collections Practices Act
and some debt collection FAQs:
Debt Collection FAQs: A Guide for Consumers
If you're behind in paying your bills, or a creditor's records mistakenly make it appear that you are, a debt collector may be contacting you.
The Federal Trade Commission (FTC), the nation's consumer protection agency, enforces the Fair Debt Collection Practices Act (FDCPA), which prohibits debt collectors from using abusive, unfair, or deceptive practices to collect from you.
Under the FDCPA, a debt collector is someone who regularly collects debts owed to others. This includes collection agencies, lawyers who collect debts on a regular basis, and companies that buy delinquent debts and then try to collect them.
Here are some questions and answers about your rights under the Act.
What types of debts are covered?
The Act covers personal, family, and household debts, including money you owe on a personal credit card account, an auto loan, a medical bill, and your mortgage. The FDCPA doesn't cover debts you incurred to run a business.
Can a debt collector contact me any time or any place?
No. A debt collector may not contact you at inconvenient times or places, such as before 8 in the morning or after 9 at night, unless you agree to it. And collectors may not contact you at work if they're told (orally or in writing) that you're not allowed to get calls there.
How can I stop a debt collector from contacting me?
If a collector contacts you about a debt, you may want to talk to them at least once to see if you can resolve the matter – even if you don't think you owe the debt, can't repay it immediately, or think that the collector is contacting you by mistake. If you decide after contacting the debt collector that you don't want the collector to contact you again, tell the collector – in writing – to stop contacting you. Here's how to do that:
Make a copy of your letter. Send the original by certified mail, and pay for a "return receipt" so you'll be able to document what the collector received. Once the collector receives your letter, they may not contact you again, with two exceptions: a collector can contact you to tell you there will be no further contact or to let you know that they or the creditor intend to take a specific action, like filing a lawsuit. Sending such a letter to a debt collector you owe money to does not get rid of the debt, but it should stop the contact. The creditor or the debt collector still can sue you to collect the debt.
Can a debt collector contact anyone else about my debt?
If an attorney is representing you about the debt, the debt collector must contact the attorney, rather than you. If you don't have an attorney, a collector may contact other people – but only to find out your address, your home phone number, and where you work. Collectors usually are prohibited from contacting third parties more than once. Other than to obtain this location information about you, a debt collector generally is not permitted to discuss your debt with anyone other than you, your spouse, or your attorney.
What does the debt collector have to tell me about the debt?
Every collector must send you a written "validation notice" telling you how much money you owe within five days after they first contact you. This notice also must include the name of the creditor to whom you owe the money, and how to proceed if you don't think you owe the money.
Can a debt collector keep contacting me if I don't think I owe any money?
If you send the debt collector a letter stating that you don't owe any or all of the money, or asking for verification of the debt, that collector must stop contacting you. You have to send that letter within 30 days after you receive the validation notice. But a collector can begin contacting you again if it sends you written verification of the debt, like a copy of a bill for the amount you owe.
What practices are off limits for debt collectors?
Harassment. Debt collectors may not harass, oppress, or abuse you or any third parties they contact. For example, they may not:
use threats of violence or harm;

publish a list of names of people who refuse to pay their debts (but they can give this information to the credit reporting companies);

use obscene or profane language; or

repeatedly use the phone to annoy someone.
False statements. Debt collectors may not lie when they are trying to collect a debt. For example, they may not:
falsely claim that they are attorneys or government representatives;

falsely claim that you have committed a crime;

falsely represent that they operate or work for a credit reporting company;

misrepresent the amount you owe;

indicate that papers they send you are legal forms if they aren't; or

indicate that papers they send to you aren't legal forms if they are.
Debt collectors also are prohibited from saying that:
you will be arrested if you don't pay your debt;

they'll seize, garnish, attach, or sell your property or wages unless they are permitted by law to take the action and intend to do so; or

legal action will be taken against you, if doing so would be illegal or if they don't intend to take the action.
Debt collectors may not:
give false credit information about you to anyone, including a credit reporting company;

send you anything that looks like an official document from a court or government agency if it isn't; or

use a false company name.
Unfair practices. Debt collectors may not engage in unfair practices when they try to collect a debt. For example, they may not:
try to collect any interest, fee, or other charge on top of the amount you owe unless the contract that created your debt – or your state law – allows the charge;

deposit a post-dated check early;

take or threaten to take your property unless it can be done legally; or

contact you by postcard.
Can I control which debts my payments apply to?
Yes. If a debt collector is trying to collect more than one debt from you, the collector must apply any payment you make to the debt you select. Equally important, a debt collector may not apply a payment to a debt you don't think you owe.
Can a debt collector garnish my bank account or my wages?
If you don't pay a debt, a creditor or its debt collector generally can sue you to collect. If they win, the court will enter a judgment against you. The judgment states the amount of money you owe, and allows the creditor or collector to get a garnishment order against you, directing a third party, like your bank, to turn over funds from your account to pay the debt.
Wage garnishment happens when your employer withholds part of your compensation to pay your debts. Your wages usually can be garnished only as the result of a court order. Don't ignore a lawsuit summons. If you do, you lose the opportunity to fight a wage garnishment.
Can federal benefits be garnished?
Many federal benefits are exempt from garnishment, including:
Social Security Benefits

Supplemental Security Income (SSI) Benefits

Veterans' Benefits

Civil Service and Federal Retirement and Disability Benefits

Service Members' Pay

Military Annuities and Survivors' Benefits

Student Assistance

Railroad Retirement Benefits

Merchant Seamen Wages

Longshoremen's and Harbor Workers' Death and Disability Benefits

Foreign Service Retirement and Disability Benefits

Compensation for Injury, Death, or Detention of Employees of U.S. Contractors Outside the U.S.

Federal Emergency Management Agency Federal Disaster Assistance
But federal benefits may be garnished under certain circumstances, including to pay delinquent taxes, alimony, child support, or student loans.
Do I have any recourse if I think a debt collector has violated the law?
You have the right to sue a collector in a state or federal court within one year from the date the law was violated. If you win, the judge can require the collector to pay you for any damages you can prove you suffered because of the illegal collection practices, like lost wages and medical bills. The judge can require the debt collector to pay you up to $1,000, even if you can't prove that you suffered actual damages. You also can be reimbursed for your attorney's fees and court costs. A group of people also may sue a debt collector as part of a class action lawsuit and recover money for damages up to $500,000, or one percent of the collector's net worth, whichever amount is lower. Even if a debt collector violates the FDCPA in trying to collect a debt, the debt does not go away if you owe it.
What should I do if a debt collector sues me?
If a debt collector files a lawsuit against you to collect a debt, respond to the lawsuit, either personally or through your lawyer, by the date specified in the court papers to preserve your rights.
Where do I report a debt collector for an alleged violation?
Report any problems you have with a debt collector to your state Attorney General's office (www.naag.org) and the Federal Trade Commission (www.ftc.gov). Many states have their own debt collection laws that are different from the federal Fair Debt Collection Practices Act. Your Attorney General's office can help you determine your rights under your state's law.
For More Information
To learn more about debt collection and other credit-related issues, visit www.ftc.gov/credit and MyMoney.gov, the U.S. government's portal to financial education.
I googled the phone number they left as a call back and came up with posts like this:
If you receive a call from this number, you may have been called by junk debt / collection agency that buys debt from original creditors that has been written off or settled and is beyond the statute of limitations in most states. They may be trying get the money for themselves, not the original creditor.

They are reportedly a serial violator of the Fair Debt Collection Practices Act (FDCPA). They may be illegally using credit information obtained from Experian or other credit reporting agencies.

This company has been known to contact and harass people they believe may know the person they are trying to reach including distant relatives, ex-spouses and possible former co-workers.

NEVER answer these calls if you see this as a caller ID. NEVER return these calls. NEVER give them ANY information about the person they are seeking or refer them to others.

Any "positive" comments you read in these notes about the company may have been written by employees of the company.

The company is:

Consumer Recovery Associates
2697 International Parkway #4
Suite 270
PO Box 2916
Virginia Beach, VA 23450-2916

The following is the most comprehensive information gathered about this company from various sources on the Internet.

***If you've been called by a number not on this list or by someone using a different name, please copy this list, add the number/name in the correct order and repost it in its entirety.

Company Names that CRA reportedly uses:

CIA and Associates
CC Associates
Consumer Credit Association
Consumer Recovery Associates
Court Company
CR Associates
C&R Associates
C & R Associates
Farm CIA & Associates
J Lamb and Associates
and possibly GC Services

Phone numbers that CRA reportedly uses:
215-325-1354
234-542-2874
310-601-7244
310-734-6338
310-855-3688
310-860-6293
317-536-5458
319-892-0349
323-319-5178
404-474-4884
404-963-8760
430-200-0007
505-349-0354
505-718-4945
517-879-4821
615-469-5268
617-674-2967
619-564-4447
619-564-4473
620-273-4256
702-946-0389
703-280-1121
706-417-9193
713-518-1966
757-271-6637
757-271-8786
757-271-8787
757-271-8788
757-271-8789
757-271-8888
757-271-8889
757-368-3622
757-368-3623
757-368-3627
757-368-8004
757-368-8331
757-368-8337
757-368-8537
757-468-0169
775-293-4583
800-762-9864
800-913-4915
801-241-2616
801-349-2616
801-386-7803
805-284-9506
816-332-6242
859-514-0968
864-335-7028
866-272-3041
866-367-0328
866-374-6604
866-418-3360
866-442-2693
866-499-6608
866-563-9556
866-645-6269
866-645-8525
866-645-8654
866-655-0659
866-656-5380
866-657-1658
866-657-6525
866-673-1748
866-857-3916
866-861-9257
866-948-1358
877-213-3830
877-217-7084
877-240-5390
877-240-9350
877-241-4559
877-284-6622
877-289-4690
877-298-7036
877-298-7306
877-298-7806
877-320-5615
877-326-5615
877-334-2942
877-360-1616
877-407-9274
877-507-3402
877-738-4814
888-253-9713
888-310-5679
888-413-8823
888-706-4381
949-873-2855

Individual names that CRA reportedly uses:

Donald Adair
Mark Adair
Chris Adams / Christopher Adams
Amy
Laura Angelini
Charles Bambino
Ms. Beagles
Ms. Blaine
Sarah Brevard / Sara Brevard
Peter Bronson
Tracy Burman
Mr. Cagle
Mrs. Campbell
Ms. Catasin
Kirby Chapman
Vincent Cignerale
Ms. Claine
Sarah Danvers / Sara Danvers
Raymond Davis
Marion Dunham
Ms. Elder
Ellie Faircloth
Jennifer Feagles
Denise Flynn
James Fox
Gail
John Gibson
Mr. Gilam / Gillum
Bert Glenn
Laura Glenn
Sidney Albert Glenn
Conrad Gray / Conrad Grey
Paul Gowl
Christy Hartman
Mr. Hartman
Miss Howard
Jane
Mrs. Jenkins
Ms. Jewel
James Johnson
Mrs. Johnson
Perry Johnson
Mrs. Jones
Jay Lamb / J Lamb
Mr. Lane
Tyler Lang
Mr. Ludwig
Kelly
Ms. Kitchens
Ms. Kitchum
Kristen / Kristin
Lindsay / Lindsey
Lisa
Marisa / Marisha
Stephanie Martin
Melissa
Monica
Chad Miller / Chat Miller
Gary Miller
Sherri Morse / Sherry Morse
Mr. Parker
Rebecca
Gary Reison / Gary Reasons
George Reasons
Jennifer Segal
Liz Segal
Tonya Sells
Scott
Eric Scott
K C Scott
Randall Scott
Richard Scott
John Sheldon / John Shelton
Ms. Silva / Silvia / Sylvia
Michelle Silver
Mr. Sitton
Liz Spiegel / Spiegle
Christine Spruill
Stacy / Stacey
Jim Stewart
Curtis Taylor / Curtis R. Taylor
Mrs. Thompson
Tony
Vivian
Mr. Wang
Mr. Weippert
Ms. Wells
Maranda Whiten / Miranda Whitten
Gina Williams
Mrs. Yelder

If you want to take positive action:
* Report them to the Virginia Attorney General:
http://www.vdacs.virginia.gov/forms-pdf/cp/oca/complaint/oca1complaint.pdf
* Call the Federal Trade Commission at +1.877.382.4357 and file a complaint



That gave me the name of the company. I googled that, and came up with several class action suits and other legal actions against this company, and several websites.

This one

was particularly comprehensive. There is way too much dirt on this company on that page for me to quote, but I'll give you a sample:

Consumer Recovery Associates

aka Consumer Credit Association

aka CR & Associates
and the world's most grating phone numbers:
866-857-3916

866-499-6608

888-253-9713

866-563-9556

888-413-8823

877-360-1616

800-913-4915

757-368-3622

757-368-8004

757-368-8331

757-271-8788

866-418-3360
2697 International Parkway # 4 Suite 270
Virginia Beach, Virginia 23452
PO BOX 2916, VB, VA 23450
Head Debt Collectors:
Christine Spruill Mr. Parker Mr. K C Scott
Peter Brunson Conrad Grey Jane
---
Bud Says Consumer Comments Below
1-866-857-3916 is one of those irritating numbers that show up on your caller ID that can never seem to be identified. When you return the call, you get the ominous "Can I help you?" or "Case number please." They refuse to identify who they are when questioned, will not state they are debt collectors, and by tone imply you have committed some illegal act and are in great trouble or they would not have called you. It is a violation of FDCPA. It took quite a bit of research and cunning to discover whom the voices were behind the lawbreaking 866 number were...but it's coming together now and they are without excuse.

Give us your stories on CRA and let's put together some useful information to bring these folks down. Record their calls where legal and save the tapes for future use. We'll post 'em here if you have something of interest.

In the meantime, hold them to the law; make them put everything in writing, validate the debt. Use the cease-communication letter. Violations of the law should be pointed out to the Virginia Attorney General.
CAUTION: I recommend you NEVER disclose your bank account or credit card information to a debt collector, as you risk them emptying your account, or maxing out your credit card. If you feel they are reporting on your credit bureau files in error or need assistance in dealing with them, email the details w/your location. Assistance and referral to a consumer legal specialist may be available.
January 2009 I'm a new victim of CRA's tactics... If there is ever a class action or anything.. I'm on board!

CR Associates contacted my property manager with the ID #. They declared to them this was a legal matter. They had my maiden name. This is a very old debt. When I was younger I was not responsible at all. I ended up taking a Credit Card with Wells Fargo. It was one that you put 300 down… not being ready for the responsibility I ended up spending some of it and then not paying it… I never was over the 300. I have made great strides to pay off old school loans, back taxes and other debts. I was laid of Dec 1st. Since being laid off I've continued to pay $50 a month to my current debtors (one debtor at a time) and I have maybe $1200 max left. I would be willing to pay any debt that I truly owe. Now, the statutory of limitation has ran on this debt. Legally they cannot collect. They make huge illegal threats that by law they are required to report the debt to the IRS and something about wage garnishments, illegally (federally) record your call without telling you, and they lie. They try to get you to agree to set up check payments over the phone and refuse to give an address or any detail to assist in researching them. When I asked for a name and address I was dismissed. After which I called back later thinking that if they may end up calling my property manager again because they never took my number. The guy on the other line refused to take the number saying it was not necessary they were filing a claim to the IRS. When I told him that this was an old uncollectible debt. He said they were filing a 1099c and that I should look it up on the internet if I don't know what it is.
If you look around that website, (or just google "Junk Debt Collectors") you can find a lot of good information on what Junk Debt collectors are and what they do. In short, though, they buy mostly old, charged off, and past the staute of limitation debts for pennies on the dollar, use deception, harrassment, and abuse to bully the debtors into paying the full amount owed (or even an artificially inflated amount) even though the debt may not even be legally valid any longer, and then keep all the money. Payment doesn't go to the original creditor, nor does it remove the record from your credit report. Armed with this information, I made online reports about this business to the FTC, the BBB, and several watchdog sites, such as
the Bud Hibbs site linked earlier, and The Ripoff Report.

Thursday, July 9, 2009

OK, I called them back this morning, to try to get the name of the company and the address at which to send correspondence. (I have both, because I ran down the company name/address through the Internet using their call back number, and called the office after hours -- their voice mail gives the company name as CRA, which is linked in multiple places with the company name Consumer Recovery Associates, as well as other aliases that trace back to the same company -- but I wanted to give them a chance to give it to me.) No dice. I spoke with a Richard Scott. I asked for the company name and address. After a long pause, he said my name (first and maiden, again) and I confirmed that that was me. (they must have caller ID... although my husband's cell, that I was using, is not in my name... and certainly not in my maiden name. So weird.) He asked if I was calling to make a payment, and I said that I was calling to get the name and address of the company, so that I could communicate in writing and have a written record of any business with them. He informed me that they do not take payments through the mail, and that I could pay by phone. I said that I was not willing to do that, as I believed the company, and specifically the person I spoke with yesterday, was already in violation of the FDCPA. He then asked for my address, which I refused to give over the phone. I reiterated that I wanted to communicate in writing, so that I would have a written record, and again asked for the company name and address. He again asked for my address, and I again declined, asked for the company name and address, and asked why he could not give it to me. Mr. Scott replied, "Good-Bye, Cheryl" and hung up. I will be following up with written communication to the address that I do have asking that they not contact me directly or anyone else in reference to me by phone, and contact me only by mail, and asking for validation of the debt they claim that I have, as well as validation that they are, in fact, legally allowed to collect it.

Action taken: I reported this conversation to the FTC and watchdog sites as well. I found templates online for both a cease communication letter and a request for validation of debt letter. The text of these (edited for privacy) is as follows:
Cease communication and harassment
(Sent via certified mail)

June 9, 2009



CRA or Consumer Recovery Associates

Attn: Customer service

2697 International Parkway #4
Suite 270
Virginia Beach, VA 23450-2916


RE: Cheryl ****** (Account # number not provided by CRA)

To whom it may concern:

This letter is in regards to my account with CRA or Consumer Recovery Associates.

I am requesting at this time for you to cease telephone and electronic communications with me regarding my account. You can correspond with me via U.S. mail. My address is printed below.

I also request that you cease any and all communications either electronically, by telephone, or by mail with my family members, associates, and/or employer.

Any further communication in anyway other than U.S. mail sent to the address below will be considered further harassment.

Any future phone calls or electronic communication I receive at my home or at my work, or received by anyone other than me in reference to this account, will be reported to the Federal Trade Commission as a violation of my rights according to 15 U.SC. 1692c.

This letter is not meant in any way to be an acknowledgment that I owe this money. I will take care of this matter when I can. Your cooperation will be appreciated.



Sincerely,


_____________________________________

Cheryl ****
### ******** Ave. Apt. *
******* *****, FL #####



Cheryl ****
### ******** Ave. Apt. *
******* *****, FL #####
(###) ###-####


CRA or Consumer Recovery Associates
2697 International Parkway #4
Suite 270
Virginia Beach, VA 23450-2916

July 9, 2009





Dear Collection Manager,
Re: Account in the name of Cheryl ****** (account number or reference number not provided by company)

This is to inform you that I would like to dispute the claim that you notified me of on July 8, 2009.

As per the FDCPA, I have the right to request a validation of this debt. I request you to prove that I am indeed the party who is by contract obligated to pay off this debt.

I hope you are aware of the fact that reporting any invalidated information to major credit bureaus may constitute defamation of character, as negative listing on credit report does not allow me to enjoy the benefits of good credit. In addition, you must also be aware that until you validate this debt, you can neither continue collection activities nor report this information on my credit report. I'm sure your legal staff will agree that non-compliance with this request is likely to put your company in serious legal trouble with the Federal Trade Commission (FTC) and other state/federal agencies.

Please attach copies of the following documents:

1. Agreement with your client that authorizes you to collect on this alleged debt.
2. Agreement that bears signature of the alleged debtor wherein he promises to pay the creditor.
3. Complete payment history on this account so as to prove that the debt amount you wish to collect is correct.

With regards,


Cheryl ****

I sent these letters out today by certified mail, with a request for a return receipt by email. (I will update when I receive return receipt... with all the names this company likes to throw around, I'll be interested to see who signs it.)

I also communicated with an attorney, who contacted me based on my report on a watchdog site. He asked me to recount exactly what occurred, informed me of my rights in regards to the FDCPA, and basically advised me that they are skirting very close to the legal line, but haven't exactly crossed it (at least in any way I'd be able to prove) at this point. I can't say with absolute certainty whether or not I owe a debt to Bank of Marin. It doesn't appear on my credit report, and I am sure that I've never had any credit card that had a limit anywhere near $1100. If I do owe a debt, it is most likely time-barred... that is, it is past the statute of limitations (4 years in FL) and legally uncollectable and I cannot be sued for it. So if they threaten to sue me, they are acting illegally, but they have not done that, as yet. The amount of the debt is also probably artificially inflated, but I'll have to see what (if anything) they come up with as far as validation before I can prove that. The attorney I spoke with advised me that the threat of reporting the discharged debt to the IRS as unclaimed income is technically something they can do. Based on my own research, I doubt very much that they will do that, as reporting me to the IRS would take up time and not gain them anything. More likely, they will decide that trying to collect money from me is more trouble than it's worth, and instead of validating the debt or doing anything else, they will turn around and sell it to another junk debt collector. Their goal is to make as much money off as many people as quickly as possible... the scare tactics and threats are not based in reality, they're designed to scare supposed debtors into complying with their demands to give out credit card or bank information over the phone. Technically, as I read the FDCPA, threatening me with the IRS when they have no actual intention of reporting me is also illegal, but I have no idea how I would go about proving their intentions, so for the time being, they haven't threatened me illegally. The phone conversations that took place so far have been (on their part) rude, unprofessional, and bullying, but the were not obscene or profane, nor did they contain any threat of harm or illegal action. So for the moment, I'm stuck. I just have to wait and see if they slip up. As I already stated, I doubt that will happen... I think they'll realize that I'm not going to be handing out my bank information any time soon, and will dump my file on the first bottom feeder willing to pay a few pennies for it. Hopefully, whoever that is will realize that I'm a waste of their time, otherwise I might wind up doing this all over again with a different company. (I hope not. Do you know how much it costs to mail a certified letter? Ouch!)

I will definitely update this if and when there are new developments. One last thing before I end today's notes, though: if you are one of my family members that reads my blogs, watch out for calls from this company (or any like them.) If you get any strange calls for me, do NOT give them any information. Save any voicemails or caller ID logs as a record, and if you actually speak to them, inform them that previous calls of this nature have been reported to the FTC as a violation of the FDCPA and that this call will be reported as well. Then HANG UP. These people are shady at the least, and probably worse than that. No legitimate company does business only over the phone, refuses to disclose the company name and location, and hangs up on the people that it contacts. These are scammers, believe it.




Current Mood:

infuriated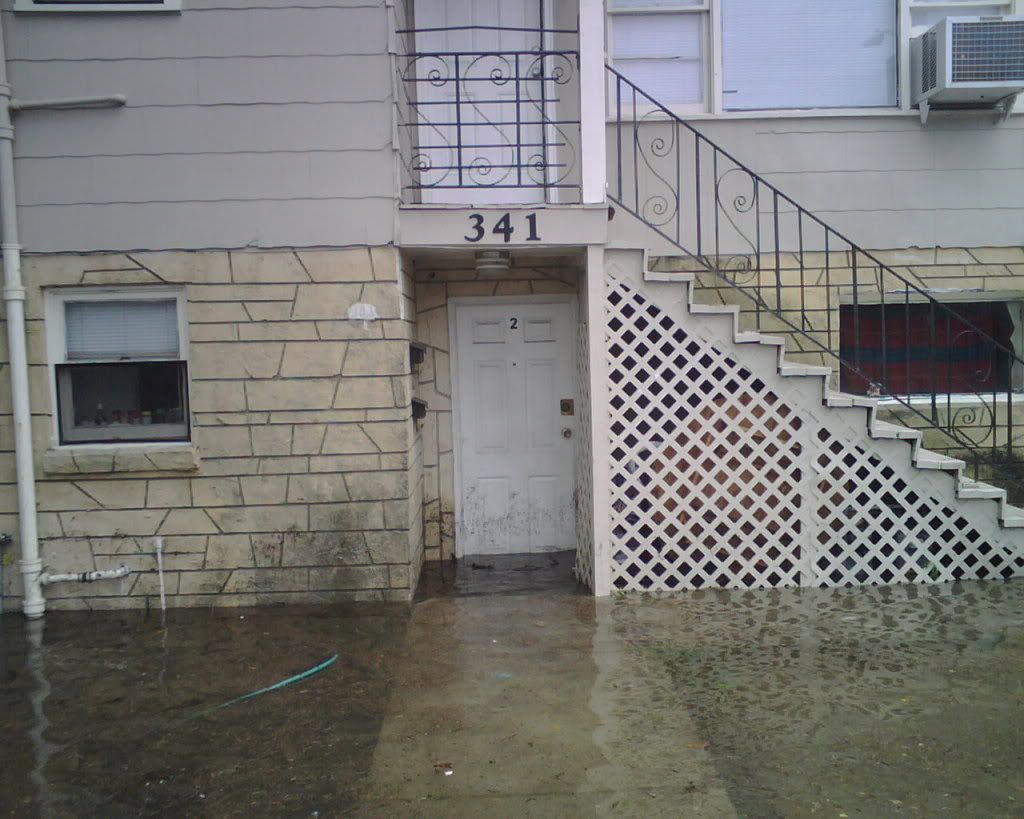 When the water finally receded and we were able to get back in, we were devastated, but not terribly surprised, to learn that nearly everything was either damaged or destroyed.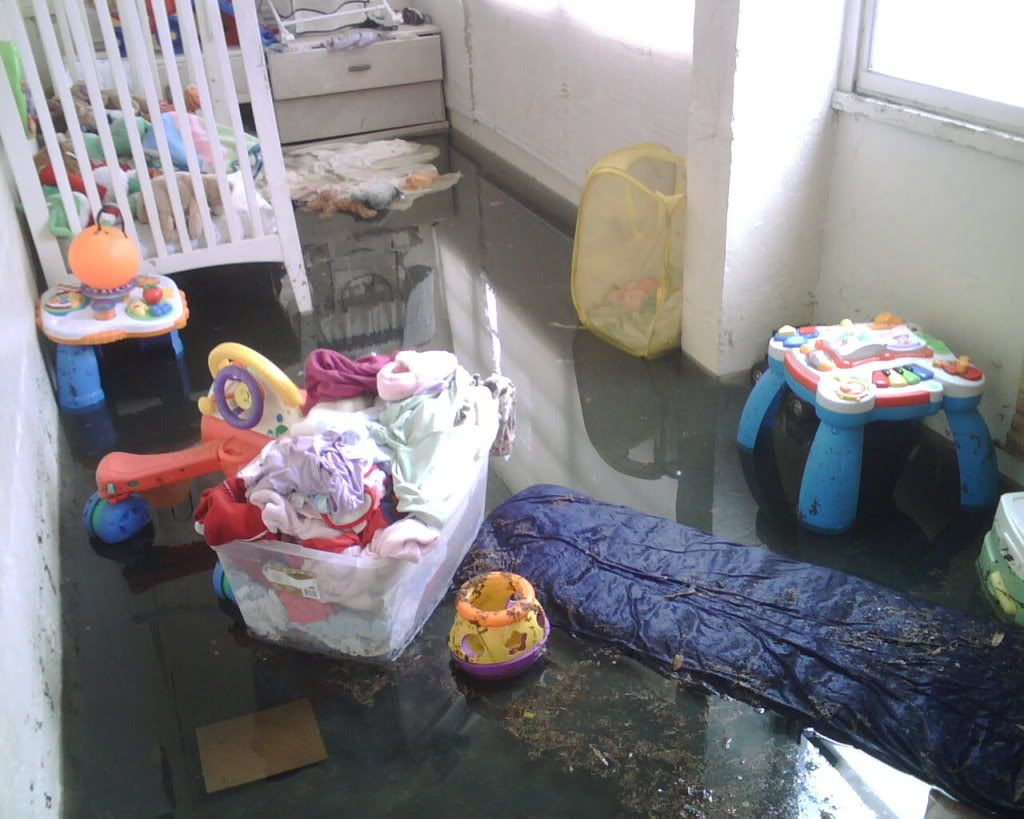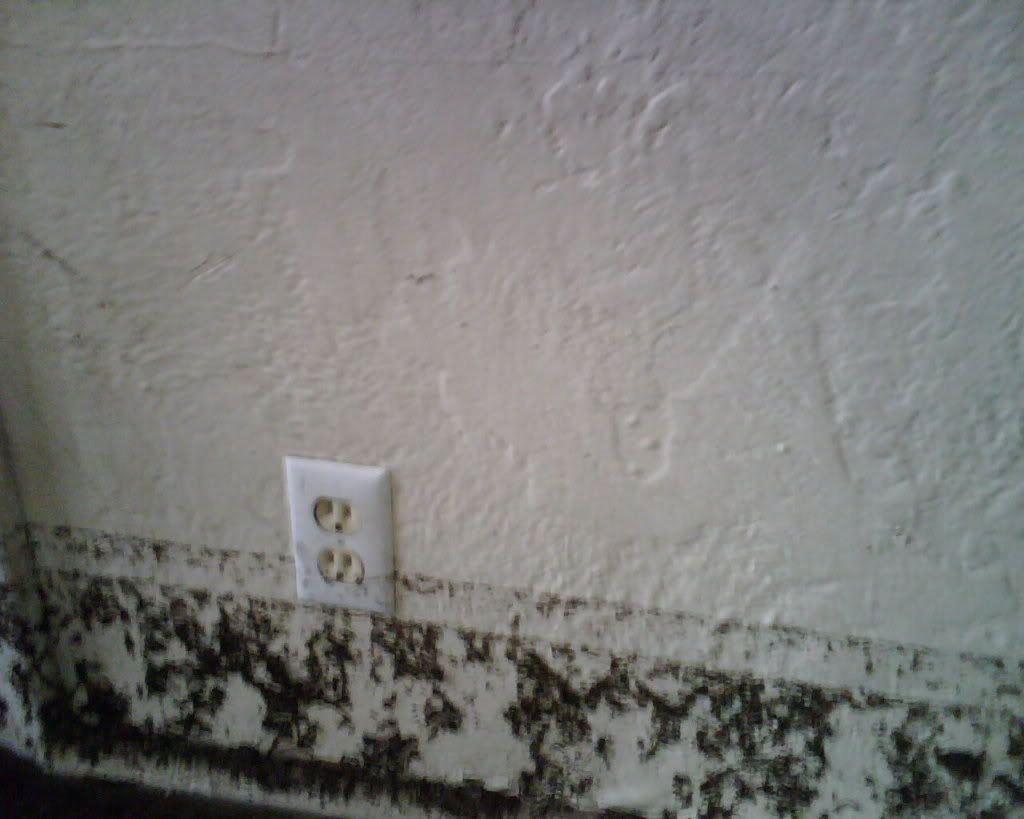 We spent the next several weeks staying in DH's grandfather's Florida room... all fiive of us sharing one (non air conditioned) room with one fold out couch to sleep on. While we were grateful to have even that much, it wasn't fun.
During that time, though, things were happening. Our landlord repaired the one wall that had drywall (thankfully, the rest of the walls were a harder material and not in need of much repair), painted all the walls, and replaced the carpet and kitchen linoleum (both of which were old and yucky anyway) with nice new tile. Donations came in from concerned friends and neighbors. The president declared our county a disaster area, and FEMA funds were made available to us. Eventually we were able to move back in and start replacing our things.
Oddly enough, this resulted in a bit of an upgrade for us. The tile my landlord put in was much nicer than the carpet we'd had previously. The walls were in dire need of painting anyway. FEMA awards money based on the estimated cost of replacing your things rather than the actual worth of the things you had, which in our case was minimal... most of our furniture and small appliances were hand me downs we'd collected over the years. So, while we were definitely still raiding thrift stores, some of the things we were able to buy were much nicer than what we'd already had. Plus, the kids received some great clothes from various sources.
Today, I finally finished putting things away, laying down rugs for the baby to crawl on, etc. I only have my webcam to get pictures on (my neighbor took all the flood pictures on his cell) but I tried to get a few pictures of the living room, the couch, and the floors, just to give you an idea.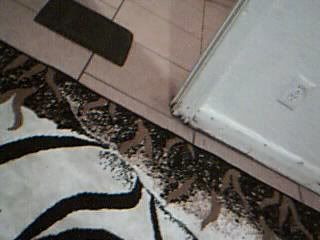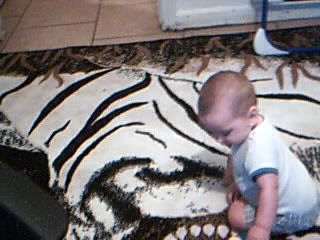 29 days was all it took, to lose everything, and to get it all back again. I'm still a bit shell shocked. I'm completely exhausted. I'm still mourning some of what was lost, including some items of sentimental value that can't be replaced, but at the same time, I'm thrilled with all of what we gained. Mostly, I'm still just bewildered at all the changes that occured in just a little less than a month. I'll never look at a thunderstorm the same way again.
I guess what's most important is that our family came through it safe and intact, and we were able to rely on each other and our friends and loved ones to get through the worst of it. That's a powerful thing. I suspect that when I look back on this later, I'll be able to see the whole episode as a blessing in disguise. Now, I'm just relieved that it's finally over.
Thank you for letting me share my thoughts with all of you.
On Wednesday, May 20th, I went into the babies room and found my daughter pointing at a small puddle of water on the floor saying, "ew, yuk!" Within an hour, maybe even less, every floor in the house was covered with water, and more was coming in the door. We grabbed the kids and some clothes and tried to leave, but found that the streets were so flooded that there was really nowhere to go. We parked the car at a neighbor's house that was further up, to avoid more water damage to it, and walked back to our building to stay at our upstairs neighbor's place. We were marooned there for several days. On Thursday the 21st, the water in our house reached its maximum height of about 6 inches, although the water line actually went much higher on the far walls, because of the waves created by cars driving by through the water.
Current Mood:

hopeful
TMP
. The subject of the debate was "Right and wrong reasons to have a baby." It was mentioned that some women (and young girls) have babies for the purpose of having someone love them, forever and unconditionally, and that this is a bad reason to have a baby, because, among other things, babies take more love than they give, and being a parent is often a thankless job.
Now, I'll agree completely that a desire for unconditional love is a lousy reason to have a baby... those who have that as their only reason for trying to conceive would be well advised to buy a puppy instead. But I don't know if I agree that motherhood is thankless or that you can't always feel the love. (Granted, I haven't parented a teenager yet.) Is it challenging? Sure. Nerve wracking? Yep. But in nine years (wow, I can't believe it's been nine years) of parenting, I can't think of a single time period or instance where I've felt unloved by my children, or felt unappreciated by them. Not really. (My husband is another matter entirely.)
Yes, babies cry and are sometimes difficult to interpret or comfort. Toddlers have tantrums, grade schoolers can be stubborn or defiant at times. Somehow, though, none of this has ever translated to me as a lack of love or lack of thanks. The screaming baby will eventually settle down, and will reward mommy's patience and efforts to console with the look of adoration that is found nowhere else besides the face of a contented baby... and in that moment I feel totally loved and appreciated. That is what carries me through the next bout of screaming. The tantruming toddler climbs into mommy's lap just moments after finally settling down for a hug and a snuggle and the millionth rereading of a favorite book. One hug from my toddler is worth an age- appropriate meltdown or two any day. The grade schooler who engages in a battle of wills over homework or chores still sets the argument aside at bedtime to give a goodnight kiss and hug, and better yet, he can actually articulate an, "I love you, mom. Thank you for a great dinner." or something along those lines.
Thinking about my own relationship with my mother... we've had a strained relationship for years, and it probably started when I was a teenager. But underneath that strain, there is still love, and there is still appreciation for the very difficult job of mothering that she handled so successfully. While I acknowledge that we have our issues, I don't believe for a minute that she doubts my love for her... when push comes to shove, that strain is temporary and cannot stand up to the mother/child bond. As a teenager, I'm sure I was moody one day and loving the next, as an adult, I can easily acknowledge both the strife and the bond. Either way, my mother is not left suffering from a lack of love.
I guess the point I'm trying to make is that the love and thanks from your children is there... it might not be expressed so much during a tantrum or a particularly difficult day, but it is still there, nonetheless, and will be expressed as soon as things settle down again. Your children might be angry or unhappy in a moment, but the love and appreciation for their parents underlies that moment... it is always there, even if not currently visible. I think keeping that in mind makes the difficult moments that much easier... even when they aren't outwardly showing the love, I'm still feeling it. It hasn't gone away. And I know that soon enough, it will be expressed again.
This ramble was inspired by a debate thread on
Current Mood:

groggy
Here
is a link to one of the videos from the protest. The others can be found on the side, in "related videos".
It's clear from listening to regional manager Rick Pate that he is either completely unaware of what the word "apology" means, or that he's backing up the actions of the manager that harrassed Crystal Everitt initially. While he
says
breastfeeding mothers are welcome in Denny's, he rambles on about creating a "nonoffensive environment" for all guests. Which is impossible anyway... somebody's always getting offended about something. This, and his refusal to promise that this kind of thing wouldn't be happening again, implies that breastfeeding
is
offensive. Compounding the problem is his "apology" which isn't, "we're sorry this happened, we'll take steps not to let it happen again", but instead, "we're sorry you were offended that we asked you to cover up." That's not an apology... that translates to "we're sorry you don't like it, but if your (perfectly legal) behavior is offending our other guests, we're going to ask you to change that (perfectly legal) behavior, or leave. Again, sorry if that bothers you." That's doublespeak, and it's insulting. Now, not only is this guy saying breastfeeding is offensive, he's also implying that we're too stupid to see this nonapology for what it is! Well, if I wasn't offended myself before, I certainly am now. So much for creating a nonoffensive environment.
And to go back to that ridiculous statement... the original incident was a situation wherin somebody was bound to be offended. Obviously, somebody in that restaurant was offended by Crystal breastfeeding. And Crystal herself was offended by being asked to stop, move, cover up, or leave. So someone in this situation was going to continue being offended. Either Crystal was going to be left to breastfeed in peace, which was going to leave the original complainent offended, or they were going to harrass Crystal into moving, covering, or leaving, which would leave her still feeling offended. A smart business would have chosen to at least stay within the law, and not harrass the nursing mother who, after all, was protected by law. But it's becoming clear that Denny's is not a smart business, at least in regards to nursing mothers. Regardless, though, a "nonoffensive environment" was impossible in this situation.

I am now officially sick of the word "offended." I had to use it way too many times in the above paragraph.
In any case, it really sounds like Denny's has policy against mothers nursing normally in their dining rooms. (by normally, I mean no blankets, no overly complicated clothing get-ups, no maneuvering yourself into small dark corners, nothing that gets in the way of baby eating or breathing normal, and doing what is comfortable for the mother.) And all in the name of being "family friendly". Well, Denny's, and Mr. Pate,
my
family includes a nursing baby, who prefers that no covers, blankets, bunched up clothing in his face, or anything else impedes his meal. How about being friendly to him? And I'm far from the only one. With policy like that, I can pretty much guarantee that you'll be hearing about this again.
I wanted to talk about the split on this subject that I'm seeing in the breastfeeding community itself -- there are people that steadfastly claim to be strong breastfeeding advocates that are being extremely vocal about being
against
this nurse-in for various reasons -- and I think that it's important to address what these issues are and why this is happening in a group that should be rallying around each other when things like this happen. However, it's 3am here, and I need to go to bed. So I think I'll save it for another post.
For the record, though, I
do
support this nurse-in. And I'd like to close this with a big "Bravo!" to all the women and men that were at Denny's today, standing up for a baby's right to eat in public. You did a wonderful job. And a special "bravo! and thank you" to Crystal herself. For standing up for her rights, and the rights of all the rest of us by extension. For being clear, articulate, and passionate at the nurse-in and in the news. For asking the tough questions. And for refusing to settle for a nonapology in place of a real one. You're an inspiration.
I really wish I'd been in North Carolina today. For one thing, it would have been amazing to meet up with a group of women who are not only brave enough to NIP, but who are brave and passionate enough to organize and attend a Nurse-In, complete with signs and chant. Also, it would be much more fun to write about the event if I'd witnessed it in person. Thank heaven for You-Tube, though.
Current Mood:

impressed
can nurse in public -- It's not illegal, covers and "discreetness" are not requirements, babies should be fed when they're hungry, etc. But I also think there are good reasons why nursing women should nurse in public. Specifically, there are good reasons why I should nurse in public, but I feel that my reasons probably apply to a large number of women besides myself.

Going back to the comments on blog posts and news stories, one can see there are plenty of people willing to tell women why they shouldn't nurse in public. Google "breastfeeding, denney's", and read them, if you wish -- a large chunk of the commentators on the Crystal Everitt story have all kinds of reasons. Be warned, though... some of them are hard to read, especially if you happen to be a nursing mother. The words they use to descibe women who nurse freely in public are harsh:

Whores
Attention-whores
Cows
Slags
Low-Class
Indecent
Immoral
Trailer trash
Sick
Gross
Dirty
Disgusting
Filthy
Shameful

It took awhile for the implications of this to really hit me -- I suppose I've been desensitized by years of the same social conditioning all these people have. But underneath the face of it, what these people are really saying, is that a woman's breasts are dirty, disgusting, filthy. That having the audacity to show them in public -- in the context of feeding a baby -- make her low-class, immoral, a whore. Really stop and think about that for a minute. Men walk around shirtless all the time -- here in sunny Florida, it's a rare day if I go outside the house and do not see at least one shirtless male. They have nipples, no different looking then mine, really -- a good number of them have visible "breasts" as well. We may not always want to see these displays of manly flesh, we may even be repulsed by them. But I've never in my life heard anyone suggest that a man's nipples were dirty and disgustiing. Or that he was low-class and immoral for removing his shirt. But for women -- even though we're not talking about the removal of an entire shirt, and even though the show of skin that does occur while nursing is for good purpose, namely feeding a baby -- it's gross. Indecent. Trashy. Sick. Shameful

And the worst part of it is that this is ingrained in us, and we're passing it along, generation to generation. It might not have occured to me to look at it this way three years ago. My own social conditioning in these matters was plenty effective. I hated my breasts pretty much ever since they started growing. I felt shamed just by their existence. I was embarrassed by their size. It never occured to me that I shouldn't feel that way about a part of my body. I was actually thrilled, after the birth of my first child, to discover for the first time that they were at least useful for something; still I took care to make sure that I had blankets or pumped bottles when leaving the house, or even when visitors outside of very close family came to my house. By the time my second child, a daughter, was born six years later, I was a little more enlightened but still, my own sense of shame and embarrassment about my body led me to find secluded spots while out in public and carry the all important blanket with me in case a secluded spot was not available. Covering never worked well for me -- I have trouble latching and maneuvering when I can't see the baby, and they tend to be fussy when they can't see me. I stayed home more often than I would have otherwise as a result. Now, my third child, born just six weeks ago, is actually the first child that I've ever freely fed in public, in front of males other than my husband, without restricting myself due to shame about my body. And even knowing that it's the right thing to do, it takes a huge mental effort on my part to do it. I don't know if it shows on my face, but what's going through my head in the restaurant, in the mall, in the doctor's office, is something like this: "I can do this, I can do this, the baby's hungry, he needs to eat and it's his right to be fed when he's hungry. Nobody's looking, I have a copy of my state law statute in my diaper bag to show to anyone who says something...I can do this, I can do this (do I have to do this?) No, I can do this..." and so on. It's very draining, although I notice that it is getting easier every time. So why am I doing this? Partly because I don't want to be stuck in the house all the time (and with two older kids, I don't have that luxury anyway.) Partly because it's still easier than messing with blankets or looking for dark corners. But in large part, I'm doing it for my daughter.

Think about it. Society (and the kind of people who post on Topix) have told me all my life that my body is filthy, dirty, disgusting and shameful. And I never questioned it, until fairly recently -- I just allowed that conditioning to dictate my behavior. But if I don't challenge that, I run the risk of passing that onto my own daughter. It's one thing to grow up with that attitude myself. I didn't know anything different. But what mother would tell their daughter that her body, or a part of her body, was filthy and disgusting? Or allow another person to tell her that? Not many, I bet. In fact must of us -- and myself, most certainly -- would be ready to attack anyone who said such a thing to our daughters. But by hiding, by covering, by cowering away from any situation that involves exposure of the breast, are we not telling our daughters implicitly that their breasts are something shameful and dirty, something to be hidden at all costs if they don''t want to be seen as low-class and trashy? Saying, in short, the same things that commentors on "breastfeeding in public controversy" stories are shouting so explicitly? I think so.

Certainly, there's more to it than body image -- I want my kids to see nursing as normal, I want my future grandchildren to be nurslings, so I don't want my kids thinking of the bottle as the ideal way to feed a baby or seeing nursing as this complex procedure that absolutely requires blankets and pumps. The health benefits to a baby of being breastfed are unparalleled and well documented. And it will be easier for my daughter to nurse, and for my sons to support their future wives in nursing, if they actually see it growing up. These are all factors. But the desire for my daughter not to have to feel shamed by her own body is huge to me, as is the desire for my sons to respect the female body and not grow up to shame other women for simply being female. Even leaving aside all the other benefits of breastfeeding and being able to nurse in public, this alone is good enough reason to take deep breaths and psyche myself up every time the baby's hungry and I'm outside of my house. I'm being a role model for my children.

And on that note, I owe a huge thank you to all the women who nurse in public, and especially the ones willing to stand up for themselves when they're attacked for it, who aren't willing to be shamed back into the restrooms, the dark corners, under blankets and hooter hiders. The ones that are willing to talk to reporters and organize nurse ins. They are role models for me... they are the women that allow me to be that role model for my children. And in the end, it will be those women who bring and end to the cycle of shame about our bodies that's been passed down from mother to daughter for too long.


In my last few posts, I've talked mainly about why a woman
Current Mood:

thoughtful
We've covered the fact that women have the right to breastfeed their children in public. (More accurately, children have the right to eat -- including eating via breast -- in public, but the language of the law words it the other way... we all know that
children
can't possibly have rights. *Massive eyeroll*)
But those aggravated commenters whose complaints I rebutted in my previous post have yet another objection, and they're shouting it full blast across the internet...

But I have a RIGHT not to have to see that!!!!!
Do you really?
Well, here's a link to the
Bill of Rights
. I challange any lactophobe to find me the amendment that guarantees anyone the right not to see public breastfeeding. Or, if that's too specific, just find the part that guarantees the right not to see a lawful activity that offends one or makes one feel uncomfortable. Go ahead, find it. I'll wait.
...........................................................................................................................................................................................................................................................
...........................................................................................................................................................................................................................................................
...........................................................................................................................................................................................................................................................


Having trouble?
I thought so. That's because it isn't there. We all have to see things that we don't like sometimes. For instance, I'm highly uncomfortable seeing couples "feed" each other in that annoying, cutesy, usually-accompanied-by-babytalk way that some couples do. It's nauseating and irritating. If you're going to spoon feed someone besides yourself, it should be a baby that can't do it yet, or a medically needy adult that has lost the ability... say, a stroke victim. Not a couple trying to show off how much in luuuuv they are. In my opinion, anyway.
But as far as I've been able to determine, the aforementioned cutesy couples are not breaking any laws. I'm pretty sure if I asked Denny's to ask such a couple to move, leave, or cover themselves, I'd get at the least a pretty strange look, and at the most, an invitation to leave the restaurant myself. So I simply don't look. What a concept.
And that's just because they aren't
breaking
a law. The breastfeeding mother gets to take it a step further:
she's actually protected by a law!
Yet so many would have no problem asking her to move, leave, or cover. It's mind boggling. It's insane. It's probably also indicative of the bias we still have in our society against women... what could be more intrinsically, uniquely female than breastfeeding?
But the fact remains that a breastfeeding mother is protected by law (In most states, and on federal property) And even in the states that don't have a law specifically protecting public nursing, it's still not illegal. There are no laws against it. And nowhere -- NOWHERE -- is the "right not to be offended" a protected right. So suck it up, lactophobes.
Re: My previous post on the Denny's/Crystal Everitt/breastfeeding incident....
Current Mood:

chipper
Breast-feeding mom plans protest
ASHEVILLE – A 28-year-old mom who claims she was harassed while breast-feeding her son at an area Denny's is planning a nurse-in protest.
Crystal Everitt said she was discriminated against when she was asked to cover up while breast-feeding her 1-year-old son by a manager at the Denny's on Patton Avenue on Sunday.
The stay-at-home mom is now planning a nurse-in protest at the Denny's at 1 p.m. Feb. 22. Everitt says if management from the restaurant offers an apology, then instead of protesting mothers will enjoy lunch while nursing their children at the Denny's.
If no apology is offered, mothers will protest the restaurant, holding up picket signs and breast-feeding their children.
Rick Pate, regional director of operations for the Denny's restaurant chain, said Everitt was not told to leave but was asked to conceal herself or move to a more private area.
"In this particular case, this guest was exposed in a manner that was causing discomfort toward other guests to the point of them complaining to management and leaving the restaurant," Pate said, reading from a prepared statement.


North Carolina law allows breast-feeding in any public or private place where the woman is otherwise authorized to be.
Link
OK, folks, here we go again. For the record, here is what North Carolina law books have to say on the subject of public breastfeeding:
(b) Notwithstanding any other provision of law, a woman may breast feed in any public or private location where she is otherwise authorized to be, irrespective of whether the nipple of the mother's breast is uncovered during or incidental to the breast feeding.

So, here we have, yet again, a mother being harrassed in a restaurant, of all places, for the simple act of feeding her child. Lovely. This story made me wonder: for every mother like Crystal Everitt, who's willing to stand up, make a stink, call the media, plan a protest... how many others are quietly complying with bullies who think breastfeeding is indecent and have the gall to ask a nursing mother to stop what she's doing to cover up, move, or leave? How many are unaware of their rights under the law, or are simply unwilling or unable to subject themselves to the kind of scrutiny and abuse that going public with something like this invites?

Because Crystal Everitt is getting slammed, all over the internet. In blogs and comment sections of news stories, people are criticizing her morals, her character, her parenting, her clothing, even her choice of restaurants. That much scrutiny has got to be draining. And all the while, her detractors are missing the most important point of the story... she was within her rights under the law. It's a simple as that. But that's the way it goes when it's a woman's rights getting run over in our society -- everybody starts looking for all the ways she may have been "asking for it", totally ignoring legalities and rights.

So here are the FVC's (Frequently Voiced Complaints) and my responses to them.




1.) She wasn't being discreet!



She doesn't have to be. Look back at that law up there... there's no clause that says "as long as she's discreet". Why is that? Well, because for one thing, discreet is in the eye of the beholder. For some, you could be nursing under a burka, and it still wouldn't be discreet enough, as long as they know nursing is going on in the same room. And the level of discretion that's even possible varies with each mother and baby pair. A large busted woman may show more than her A cup counterpart. The mother with the squiggley 18 month old may show more than the mother of the calm three month old. It's all relative.

2.) But my mother/sister/wife/ex-roommate's brother's cousin's girlfriend's BFF breastfed, and she was always discreet!

Bully for her. See above... discretion is relative. And no, I don't mean "should live up to the standard of whatever your relatives did."



3.) Why couldn't she just use a blanket?



Any number of reasons. Maybe she needs to be able to see to latch the baby on. (I know I do.) Maybe the baby won't eat with his head covered. (Many won't. Would you? Besides, babies like eye contact with the mother while eating.)
Maybe it was hot. Maybe mom just doesn't feel like shouting to the world, "Hey, I'm BREASTFEEDING here!" (A blanket draped over your upper half tends to make that statement.)



4.) Well then why not go to the restroom?



Because eating in a bathroom is gross, and anyone who suggests it is a moron. Next question.



5.) What about a more private location in the restaurant?



If the mother desired privacy, she'd have asked for it. She wants to be left in peace where she already is. And she doesn't have to move. So why should she?



6.) But what if my children see that?!?!? (Seems to be frequently asked by parents of teenage boys)



Then this would be a great time to explain to them what breasts are actually for. And to all those parents of 15 year old boys, I understand that you're overwhelmed with the hormone rollercoaster you have in your house and are probably not thinking clearly, but let me clue you in: he has seen a breast before. If not up close and personal quite yet, at least in the Playboy he has stashed in his room. So why not take this opportunity to teach him some respect for them?



7.) But it was a female that approached her, and she was asked nicely to cover up/move/leave!



"Nice, polite" harassment is still harassment. Females can harrass too (Not sure why, but I keep seeing people defending Denny's because, "they sent a female to talk to her." So?)



8.) ZOMG, BOOBIES, DIRTY PILLOWS, GOING TO HELL WITH SATAN OH NOES, THEY'RE ALL GONNA LAUGH AT YOU!



Take a valium/prozac cocktail and go lie down. You don't belong at Denny's anyway.



And my personal favorite for this go round:



9.) She set them up! She knew what the law said. She went there hoping they'd say something so she could make this big fuss!

First, there is absolutely nothing wrong with knowing that there is a law protecting you. Many, many women carry copies of their state's statute on public breastfeeding with them when they go out with their babies. Why? Because they know things like this happen! Knowing you have rights and excersizing them is not "setting somebody up."
Next -- and this is going to be an unpopular statement -- even if what she had in her mind that day was along the lines of, "Gee, I hope the staff and management here gives me a hard time and calls the cops so I can make a big fuss about the rights of children to be breastfed in public"... So what? Big deal. She was still within her legal right to nurse at that time and place. Denny's staff and management still screwed up. That's like saying, "Oh, that man who got busted for solicitation was set up! That undercover cop dressed like a prostitute shouldn't have been on that street corner!" Um, no. that's not how it works. No matter what her motivations (and I am not, for the record, saying that they were anything more complex than eating a Grand Slam and feeding her baby, I'm just giving a what-if) motivations do not change the fact that her actions were lawful -- no matter how much of her breast she exposed -- and their actions were harrassing. Period. The end.


Current Mood:

irritated

The Top Five Reasons Why You Are Your Mother.

1.) Mommies Don't Sit Down To Eat.
Yeah, I really used to wonder about this when I was a kid. How come she insisted on us sitting down at the table to eat, while she got to eat on the move? Now I know… who has time to sit? Not me! I keep the kids at the table, sure. They'll make a mess if I let them up. (As will DH) As for me? I'm busy! I have to shovel food in my mouth and eat on the go.

2.) I Saw That… And That… That Too.
Show of hands -- who's got eyes in the back of their head? I do. Now I know exactly how my mom always knew what we were up to. Not only do I know what, I usually also know why. It's not really extra eyes… just a good memory of my own childhood.

3.) Eight Arms Are Still Not Enough.
"You grow three extra pairs of arms when you become a mom," she told me. Sure you do… I amaze myself with my ability to carry baby, diaper bag, three bags of groceries, the baby's shoes that she kicked off, and assorted toys and/or books belonging to the older one. Unfortunately, I still have to make three more trips to the car to get all the rest of the stuff I forgot or couldn't carry on the first trip.

4.) You Wish You Could Wait Until Your Father Gets Home.
Maybe it's because my dad wasn't really around. Maybe it's because my mom was queen of the guilt trip -- she never had to lay a hand on me to enforce rules or discipline. But in any case, the worry was never, "What is Dad going to do/say?" It was Mom we had to worry about. Now ask my kid whose discipline he dreads the most… Yep, you got it.

5.) Your Sister Is The Best Friend You'll Ever Have -- So Keep An Eye On Her, Will You?
Two of my mother's favorite thoughts on siblings: "Your sister is the best friend you'll ever have," (so quit fighting, already) and "watch your little sister for me, Mommy needs to take five." At the time, I didn't believe the first statement, and as for the second, I was so sure that I would never ask my oldest child to look after the younger one for me, not even for five minutes. Um, yeah. I was giving my son the "best friend" line while his sister was still in utero. As for watching her, heck, he can keep her more entertained than I can half the time, and he seems to enjoy it. Why not use the opportunity to get some dishes done?



Current Mood:

cheerful


Grandparents can play a very important role in a child's life -- a role that I feel is often under recognized. They can give a child a sense of history, roots, and permanence. Grandparents often have more time than a parent does. Grandparent time is not a substitute for time with the parents, but can be a very nice supplement -- especially when the grandparent does not work 40 hours a week and has time to read the collected works of Doctor Seuss five times in one sitting.

And while I by no means condone blatantly ignoring the directives of the parent, a little spoiling from a grandparent can go a long way. An extra large dessert or a trip to the zoo is good for the spirit now and then. And for those of us who are a little on the poor side, a grandparent with a little more disposable income might be able to provide treats that the parents might wish to, but cannot.

I may have a slightly idealized view on the subject… I had (and still have) very good grandparents. Grandparents who provided me with a sense of security during rocky times (my parent's divorce, the poor years). Grandparents who provided me with a sense of my own worth during some difficult teenage years (it's hard to feel badly about yourself knowing there are people out there who truly believe that you can do no wrong) and who probably kept me out of some trouble during those same years. (I never wanted to disabuse them of that "can do no wrong" idea.) I feel fortunate that my children will get to spend time with at least some of my grandparents (their great-grandparents) as well as their own great grandparents.

And for these reasons, no matter what the situation may be between myself and my in-laws, ex in laws, or my own parents, I am making every possible effort to see that my children get their grandparent time. I do remember that my parents had occasional differences between themselves and their own or each others parents. They never let it affect my relationship with them, and I am trying to do the same for my own children. I want for them to have the same gift of a wonderful grandparent relationship as I had growing up. The love of a grandparent for their grandchild truly is a wonderful thing.
I know, I know. Many of us out there are not exactly on the best of terms with our in laws, or even our natural parents. But, for the sake of our children, putting up with them is usually necessary. (I am speaking, of course, of normal, run of the mill cases, absent abuse, neglect, or something else spectacularly awful that would warrant keeping kids away from grandparents.)
Current Mood:

contemplative
My blog needed a new home, so here we are! Housewarming gifts will be accepted in the form of comments. :)
Current Mood:

content